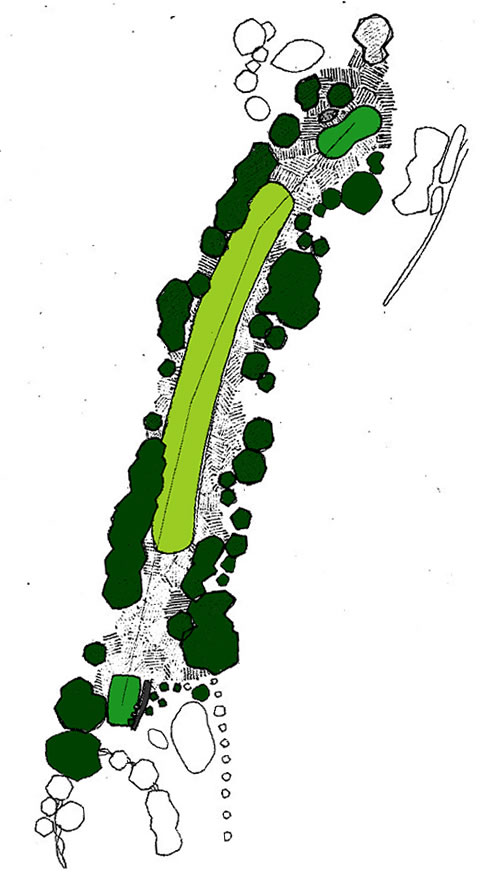 Par 4
Blue Tees: 335 Meters
White Tees: 327 Meters
Yellow Tees: 312 Meters
Tee shot down left hand side is essential here to get a look at the flag. Elevated green with a small upper level. Avoid going long on approach shot as steep bank beyond the green leaves difficult recovery shot.